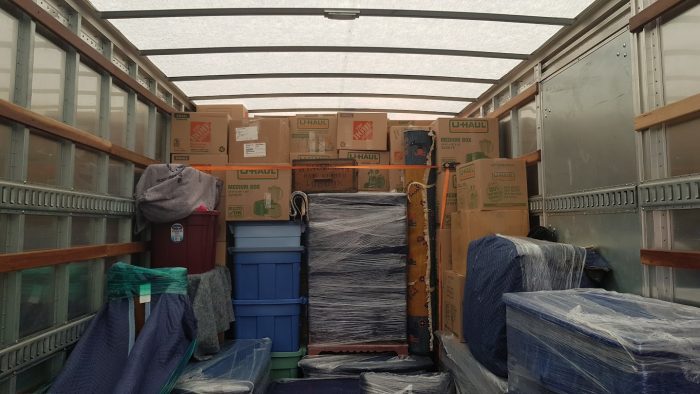 After many years of successful load only services, we still have the same advice: do so with caution. It is the best cost saving method, but the riskiest. This entails hiring a mover to load a container or truck and leave with no liability thereafter. Next the customer drives that rental truck or a 3rd party ships it. Which means a conflict of interest.
QC Moving completes several Loads Only Services a month but only takes legal responsibility for loads in which we transport and take full possession of. In other words, if we don't drive it, we don't insure any part of it.
Our best advice is to make sure to either provide enough furniture pads and spare cardboard or be purchase it from your loading company. Wood furniture, for example, is not made to go down the street on a truck without proper protection. Padding, tie downs, stretch wrap, load gear, filler items, and so forth.
In the end if you have $30,000+ in cargo, 1 single damage to your most valuable and sentimental/irreplaceable item could be more financial and emotional harm than the cost to get the full-service job done properly. In any case, QC Moving will do an excellent job and make the best of the situation. You point and we move. Many people underestimate how much it may cost to replace an entire truckload. Consider the value of professional movers!